When you see cars for sale online they often look great in the photos and the descriptions make them sound amazing, but before you buy a car there are some important things you should check to avoid any nasty surprises.
Beware of hidden damage
Vehicles that have been flood damaged interstate could be offered for sale to unsuspecting buyers in South Australia. The extent of the damage might not show up until later, and it could be costly to repair.
If the damage is major, the car may have been 'written off'. A licensed dealer must not sell a car that has defects or been written off, but a private seller might offer a damaged vehicle for sale.
If the damage is minor, the vehicle can be a 'repairable write off'. This must be disclosed by a licensed dealer, but a private seller might choose not to disclose this.
If you buy privately, you can find out if a vehicle has been written-off by doing a Personal Property Securities Register (PPSR) check.
Know your rights
Find out more in the video below:
Tips - before you buy:
Set a price limit you can afford. Allow for stamp duty, transfer fees, registration and insurance.
Take your time. Don't be rushed or pressured.
Shop around for the best deal.
Take the car for a test drive.
Have the car checked by a qualified independent mechanic.
Don't sign anything until you're sure the car is in good condition and you really want to buy it.
If you buy from a car dealer:
Understand your rights and the dealer's obligations
Check what is covered by the warranty
Inspect the white display sheet on the car
Have everything you negotiate with the dealer in writing
Check the dealer's licence is up to date.
Remember that if you buy from a licensed dealer, you get important consumer protections:
The car must be free from defects
You get a warranty in most cases
The car is covered by consumer guarantees
You'll have certainty about the car's ownership as dealers must check the Personal Property Securities Register.
If you buy privately:
Check that the seller is the registered owner If not, is there a genuine reason?
Visit the Personal Property Securities Register to check that the car hasn't been stolen, flood damaged or written off, and that no money is owed on the car.
Never buy from a backyard seller – that is someone who really should have a dealer's licence because of the number of vehicles they buy or sell each year, and yet they don't have a licence.
For more information
Helpful links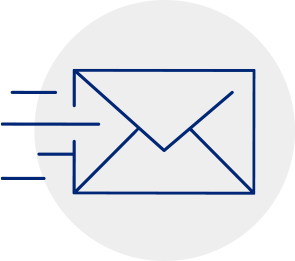 SUBSCRIBE FOR UPDATES
Stay in the loop with CBS Connect
We'll keep you up to date with industry news, public warnings and CBS campaigns to help you stay safe and on top of any industry changes.
Subscribe