South Australia's rental laws are being updated to better meet the needs of today's rental housing market, improve protections for renters and ensure landlords can continue to manage properties effectively.
We are acting on feedback from the public to help shape the laws and the rights and responsibilities of tenants, landlords, agents and property managers in SA.
Consultation as part of the review process ran between 15 November 2022 and 16 December 2022.
Consumer and Business Services has considered feedback provided from stakeholders and members of the public to provide advice to the state government informing the best way forward for South Australia.
The Government of South Australia outlined immediate priorities (listed below) on 15 February 2023.
A further round of reforms were announced by the government in mid 2023 as outlined below.
Issues for consultation
As part of the review process, feedback was invited on a range of issues including:
Longer tenancies and the rules around ending or not renewing a lease
Whether rent bidding should be illegal
New requirements for rooming houses and share accommodation
Housing standards and retaliation by landlords
Tenants making safety modifications and minor changes in certain circumstances
Limiting the amount of personal information required for rental applications
Support for renters experiencing domestic violence
Water bills and payment requirements
Contaminated properties due to illegal drug activity
Extra fees for rent payments via a third party
Replacing some words in the legislation with more modern wording.
More information about the review of SA's renting laws is available at https://yoursay.sa.gov.au/renting-law-reform
July 2023 rental reform announcements
On 17 July 2023 the state government announced additional reforms. A Bill is being drafted for further targeted consultation.
No cause evictions
Landlords will be required to provide tenants with a prescribed reason in order to end a periodic tenancy agreement or to not renew a fixed term agreement
The prescribed reasons will include the reasons currently listed at section 81 of the Residential Tenancies Act 1995 (RTA), which include that a landlord requires possession of the premises for their own occupation or to sell, demolish or renovate the premises.
After consultation, further reasons to be prescribed will include a tenant engaging in illegal activity at the property, or a tenant harassing, threatening or abusing a property manager, landlord or neighbour.
Tenants who believe their tenancy has been ended without proper cause will have the option to apply to SACAT.
Increasing minimum notice periods
South Australia is currently experiencing record low rental vacancy rates, making it an extremely competitive time to be in the market for a new rental property.
Reforms will change minimum notice from 28 days to 60 days so tenants will have more time to secure a new rental property and make the necessary arrangements to move.
Further reforms
Some of the key reforms to be included in the draft bill are as follows:
protections in shared accommodation (rooming houses)
minor modifications and safety modifications
routine and open inspections
prohibiting additional fees on tenants
changes to residential bonds
changes to water and electricity billing
Learn more in the Review of the Residential Tenancies Act Consultation Report (PDF, 341.8 KB)
June 2023 rental reform announcements
On 18 June 2023 the state government announced additional reforms. A Bill is being drafted for further targeted consultation.
The additional reforms will include the following.
Landlords cannot unreasonably refuse a tenant's application to keep a pet in a rental property, provided the tenant agrees to comply with any reasonable conditions imposed by the landlord.
Reasonable conditions include requiring a pet to be kept outside of the rental property if the pet is not a type ordinarily kept inside and requiring carpets to be professionally cleaned at the end of the tenancy, if a pet is allowed inside.
Renters must still seek permission from the landlord to keep a pet and they are liable if the pet causes damage.
Landlords can still refuse to allow a pet if they have a justifiable reason such as the property lacking suitable space or fencing, if keeping the pet does not comply with Council requirements or if the animal presents a public safety risk.
Renters will be able to apply to the South Australian Civil and Administrative Tribunal (SACAT) if they don't think conditions imposed are reasonable or that their request was unreasonably refused. More information is available in CBS News.
Landlords deciding not to renew a fixed term tenancy agreement will need to give renters a minimum 60 days' notice.
This is being increased from the current 28 days because consultation outlined the need to give renters more time to secure a new property and make the necessary arrangements to move.
Landlords will need to provide renters with a prescribed reason to end a periodic tenancy agreement or not renew a fixed term agreement.
Current reasons such as wanting to move into or sell the property are listed at section 81 of the Residential Tenancies Act 1995.
Commitment to improving housing outcomes - provisions commencing 1 September 2023
The government is delivering on its commitment to A Better Housing Future announced in February 2023.
The immediate priorities have been implemented as follows.
Before 1 April 2023 landlords were able to claim residential bonds equivalent to a maximum 6-weeks' rent when the weekly rent was more than $250, with only a 4-week bond entitled to be claimed for properties falling below that threshold. Increasingly fewer properties fell below this threshold.
Since April the bond threshold was raised to $800 to ensure that for the majority of rental properties in South Australia, only a 4-week bond is required.
This change reduces the amount of upfront costs for tenants by between $500 and $1,600, depending on the amount of rent they are paying.
The new amount applies to any bond paid or payable under an agreement entered into on or after 1 April 2023. Any bond paid before this date remains lodged with CBS until the conclusion of the tenancy agreement.
Rent bidding has been banned in South Australia from 1 September 2023. Landlords or agents must advertise premises at a fixed amount and must not solicit or otherwise invite an offer for higher rent. This means landlords are no longer able to advertise properties with a rent range, put properties up for rent auction, or solicit offers over the advertised rental price. This reform brings South Australia in line with other Australian jurisdictions which have introduced restrictions on rent bidding.
Additionally, where a third party is facilitating tenancy applications, any rating or assessment of a prospective tenant must not be based on an offer of higher rent.
A penalty of up to $20,000 now applies or $1,200 expiation fee.
As a first step towards standardising rental application forms, landlords are being prohibited from requesting prescribed information from potential tenants.
Supporting regulations that define what information can't be requested will come into operation soon following further consultation. Details on what will be prohibited and from when will be prescribed in the Regulations and updated here. Breaches will incur a penalty of up to $20,000 or $1,200 expiation fee.
For successful tenant applications, information provided for the purposes of applying to enter into a tenancy agreement will need to be destroyed within 3 years of the tenancy ending.
Prospective tenants' information may only be kept for 30 days after the tenancy agreement is entered into (by the successful applicant) or up to 6 months with the prospective tenants' consent. This will apply to landlords, agents or third parties facilitating tenancy applications.
Further a person holding tenant or prospective tenant personal information must take reasonable steps to protect the information from misuse, interference or loss and from unauthorised access, modification or disclosure.
These provisions commence on 1 September 2023. However, a 12 month transitional period has been applied from 1 September 2023 to comply with the requirements relating to destruction of personal information only.
A penalty of up to $20,000 has been set or $1,200 expiation fee.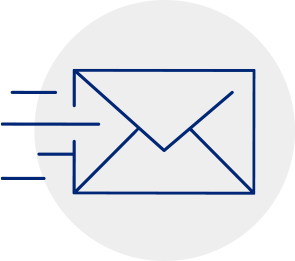 SUBSCRIBE FOR UPDATES
We'll keep you up to date with industry news, public warnings and CBS campaigns to help you stay safe and on top of any industry changes.
Subscribe