While there are many success stories of people who've met through dating apps, websites and social media, there are also significant risks in looking for romance online. It's important to look out for the warning signs and common behaviours of romance and dating scammers.
In 2022 Australians reported to Scamwatch losses of more than $38 million due to romance and dating scams.
While people aged 65 years and over lost the most money as individuals to dating and romance scams in 2022, with losses of over $12 million, the majority of victims to romance scams were in the 35-44 age group.
The scammer's approach
Romance scammers use a range of digital platforms, including gaming platforms and social media. Not being on a dating site doesn't mean you're safe from romance scammers.
Scammers typically create false online profiles to lure you in. They may use a fictional name or take on the identities of real people such as military personnel, aid workers or professionals working abroad. They might have an appealing profile, claim to have similar likes and dislikes to you, or to have gone through similar experiences.
Scammers often express strong feelings for you in a relatively short period of time, and can spend many months building up trust before they ask for money.
Common warning signs to look out for
The person you've met online quickly wants to move communications away from the dating website or app – e.g. they might want to communicate with you via email, Facebook Messenger, Instagram, WhatsApp, or Signal.
After gaining your trust over time, they ask you to send money – e.g. to cover costs relating to illness, business expenses, legal costs, family crises or travel.
They keep making excuses about why they can't meet you in person or they're always unavailable for a video call.
If you don't send money straight away their messages and calls become more desperate or persistent. If you do send money, they keep asking you to send more.
Tips to keep safe when dating online
Before you let someone know you're interested in them, do some checks. Do a reverse-image search using Google or TinEye to check if their profile image is legitimate.
Arrange to meet in person (in a public and safe location), or ask to speak via video.
Avoid sending money to a stranger who asks for payment through money order, wire transfer, international funds transfer, pre-loaded card or gift card, or electronic currency, like bitcoin. It's rare to recover money sent this way in the event it's a scam. Never share your banking or credit card details with someone you've never met in person.
Be cautious about how much personal information you share on social network sites, and never share your personal identification documents like a driver's licence or passport. Scammers can use your information and pictures to create a fake identity and commit fraud – e.g. set up a new mobile phone account in your name, or access your superannuation account.
Advice if you've fallen victim
If you've already given your bank account details to a scammer, contact your bank or financial institution immediately to stop any further losses.
Contact IDCARE if you've fallen victim to identity theft. It's important to act quickly to reduce any potential for further damage. IDCARE is a free, government-funded service which will work with you to develop a specific response plan to your situation and support you through the process.
Further information
Please report scams to Scamwatch.
For more information visit scamwatch.gov.au/types-of-scams/dating-romance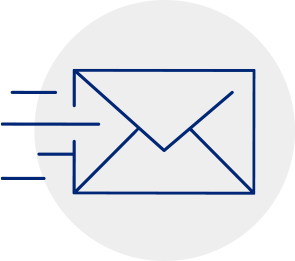 SUBSCRIBE FOR UPDATES
Stay in the loop with CBS Connect
We'll keep you up to date with industry news, public warnings and CBS campaigns to help you stay safe and on top of any industry changes.
Subscribe