With the peak shopping season in full swing, it's easy to get caught up in the shopping and sales flurry. Before you click add to cart, follow our tips to ensure your shopping experience is a merry one.
Research
Whether buying online or instore do your research. Read product reviews, shop around and ensure that sale really is a bargain.
Before you click 'pay now' read the terms and conditions of your purchase and ensure you understand any fees you'll be charged if you cancel or amend your order.
Be aware of scams
When buying a product or service online, always check the website is secure, and screenshot or save any documentation, receipts or confirmation emails.
Be alert to fake sellers. Scammers may pose as genuine sellers on classifieds websites and buy/swap/sell sites. They may claim they are travelling, and an agent will deliver goods once you have paid, but you won't receive the goods and will be unable to contact the seller.
If the advertised price of a good or service looks too good to be true, it probably is. If you have any doubts, don't go ahead with the deal.
Check delivery timeframes
Before you commit to a purchase, check delivery timeframes, including Christmas cut-off dates. Be aware of possible delays due to restrictions on businesses—particularly for international traders—and supply chain issues, and always give yourself a grace period to ensure the gift arrives in time.
Be cautious with overseas websites
Know the business. Only buy from websites that are well known, have a good reputation and display clear processes for solving problems.
You have the same rights buying from an Australian business or any online business that is trading in Australia. If a business is overseas, you may experience practical difficulties in obtaining a refund, repair, or replacement for your product.
Understand your consumer rights
As a consumer, you have the same rights whether you are buying online or purchasing in store.
If you want your loved one to be able to exchange your gift if it's not right for them, you need to check the store's refund policy before you buy it. 'Change of mind' refunds and exchanges, such as when you buy the wrong size or colour, or your loved one would like to exchange your gift for something else, are not covered by consumer law. When businesses offer this option, it is purely to provide a higher level of customer service.
However, if you find something you bought is faulty or doesn't match the sample or description given, you or your loved one have every right to a remedy, regardless of whether it was on sale. Any proof of purchase can be used, but it's certainly easier for the recipient if they can present a receipt when taking the gift back to the store.
If you do experience a problem with a product or service you buy, you should always talk to the business first. Most traders want to do the right thing and fix any problems for their customers. If you are unable to resolve the problem, you can contact Consumer and Business Services for advice by calling 131 882.
For more information, go to https://www.sa.gov.au/topics/rights-and-law/consumer-rights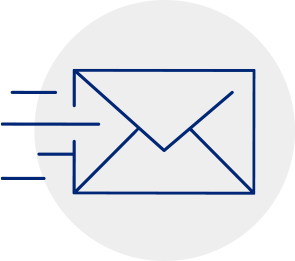 SUBSCRIBE FOR UPDATES
Stay in the loop with CBS Connect
We'll keep you up to date with industry news, public warnings and CBS campaigns to help you stay safe and on top of any industry changes.
Subscribe