Halloween is becoming increasingly popular in Australia with many people using the occasion to dress up, go to themed parties, decorate their house and go trick or treating.
To ensure your night doesn't end with a fright, follow our spook-tacular safety tips.
Check that toys and novelties are child-proof
Many small toys and novelty items contain button batteries. When buying light up or musical Halloween novelties that are powered by button batteries, check that the battery compartment is secured with a screw or similar fastener to prevent little ones gaining access to the battery.
Check that Halloween novelties are age appropriate and don't pose choking hazards.
The statistics on button batteries aren't pretty. In Australia one child a month is seriously injured after swallowing or inserting a button battery, with some of them sustaining lifelong injuries.
Products that comply with mandatory standards will have secure battery compartments and safety labelling.
See more tips about button battery safety in the video Button batteries: know the risks.
If you suspect a child has swallowed or inserted a button battery, immediately call the Poisons Information Centre on 13 11 26 for 24/7 fast, expert advice. If your child is having any difficulty breathing, contact 000.
Check ingredient labels
If you plan to use fake tattoos, face paint, makeup or fake blood, check that they come with ingredient labels and keep them handy throughout the night.
If someone in your group has an allergic reaction to a product, having a list of ingredients available to show doctors can save vital time when determining how to treat the person.
Avoid disappearing into the night
When designing or picking a costume make sure it is visible. If you or your children will be wearing black or other dark coloured costumes for Halloween, you could be hard to see in the dark.
To ensure drivers and other trick-or-treaters can see you, add glow sticks or a reflective strip to your costumes and carry a torch.
Don't end your night in a flash of light and a puff of smoke
With so many ready-made costumes, wigs, masks and accessories to choose from make sure you check their labels. Pick items that are low fire risk and look for labels that state the product is 'flame resistant' or 'fire resistant'. Take care to keep away from open heat sources such as jack-o-lanterns, fireplaces and heaters and avoid loose fitting costumes, particularly if you or your little ones will be around candles.
More safety tips
Read more tips on the Product Safety Australia website.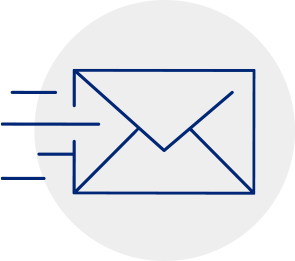 SUBSCRIBE FOR UPDATES
Stay in the loop with CBS Connect
We'll keep you up to date with industry news, public warnings and CBS campaigns to help you stay safe and on top of any industry changes.
Subscribe