The winter months are a time for keeping warm which means making use of products like heaters, wheat/heat packs, hot water bottles and electric blankets or sitting near a cosy fire. There are safety risks associated with many winter products, and if not careful, they could pose a fire hazard to your home. Follow these important safety tips to help you warm up safely this winter.
Smoke alarms
If you've had your smoke alarm for more than 10 years then it's time for a replacement. Don't forget to change the batteries and test your smoke alarm each year.
Check smoke alarm recalls.
Electric blankets
If you like to use an electric blanket to warm up your bed, read the manufacturer's instructions. If you've had the same blanket for a while, check that cords aren't frayed and that wires aren't worn out. You should always turn your electric blanket off before falling asleep and never place heavy items on top of the blanket when it is on.
Check electric blanket recalls.
Hot water bottles
Never use boiling water to fill up your hot water bottle. Always use hot tap water to avoid burning yourself. Make sure a hot water bottle is never placed directly on your skin - always use a fitted cover or wrap over the top. You should never leave a hot water bottle on one part of the body for more than 20 minutes.
Check hot water bottle recalls.
Candles
If you enjoy lighting candles to create a sense of warmth at home, make sure open flames are never left unsupervised and they are kept away from any combustible materials - e.g. curtains, clothing and bedding. Always supervise children around open flames and ensure lighters and matches are kept out of reach.
Check candle recalls.
Fireplaces
Before you light a fire to heat your home this winter, check that your chimney is clean and well ventilated. It's recommended that a mesh screen sits in front of your fireplace to prevent sparks and wood from falling out.
Heaters
Your heater should sit on a flat level surface and be at least one metre away from combustible materials. It's essential that heaters designed for the outdoors are never brought inside your home.
Check heater recalls.
Wheat/heat packs
Always allow the pack to cool before reheating it. Be sure to follow the heating instructions, and if you smell something burning then allow it to cool and dispose of the pack. You risk the heat pack igniting if you re-use it.
Check heat pack recalls.
Decorative alcohol fuelled devices
These devices produce a flame using alcohol as fuel. They're mostly used for decoration but sometimes to add warmth. Never leave the device on overnight or unsupervised and keep it away from combustible materials. Only refill it once the flame is completely extinguished and the device is cool. And if you have a smaller 'table top' style device you should stop using it due to safety risks of the device tipping and issues with refilling.
Check recalls of decorative alcohol fuelled devices.
Children's nightwear
Children's nightwear such as pyjamas and dressing gowns can be highly flammable. Keep kids away from open flames and heaters, avoid loose fitting sleepwear and be cautious of pyjamas bought online that may not comply with Australian mandatory safety standards.
Check children's nightwear recalls.
Button batteries
Winter also means more indoor play which increases the risk of exposure to potential hazards in the home such as button batteries. These tiny batteries are found in many household items - e.g. TV remotes, key fobs, garage remotes, kitchen scales, torches and toys. If swallowed button batteries can cause serious harm. Check that items with button batteries have secure battery compartments that can't be opened by children, such as being secured with a screw. If you suspect a child has swallowed a button battery immediately call the Poisons Information Centre on 13 11 26.
Check button battery recalls.
Household chemicals
If children are exploring inside the house during winter they may come across items that contain harmful chemicals. Even items labelled 'natural' or 'eco-friendly' can be poisonous to children. Medicines, dishwasher tablets, hand sanitiser and button batteries are some of the most common or most dangerous causes of child poisoning. Make sure containers containing chemicals are labelled and stored in a safe place out of reach of children.
Mould
Condensation that builds up on walls and windows can lead to mould growth and cause nasty health problems. Open windows each day to ventilate your home and clean up any mould as soon as you notice it. Scrub mould off hard surfaces using soapy water and remove any residue caused by the scrubbing. Use a damp cloth or vacuum cleaner with a HEPA filter. Dry the area then find and fix the source of the moisture.
More safety information
Keep up to date with product safety information and the latest product recalls by subscribing to Product Safety Australia's email updates and recalls RSS feeds.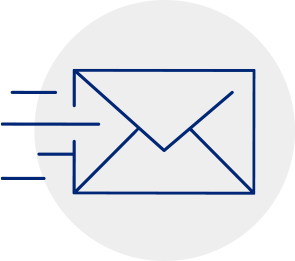 SUBSCRIBE FOR UPDATES
Stay in the loop with CBS Connect
We'll keep you up to date with industry news, public warnings and CBS campaigns to help you stay safe and on top of any industry changes.
Subscribe