WORK & BUSINESS LICENSES
CBS Updates
1 February 2022
Automatic Mutual Recognition (AMR) makes it easier for workers who need to be licensed or registered to take up new work opportunities across most of Australia. Workers can use their current licence without having to apply or pay for a new licence when working in another state or territory. AMR, also known as JobPass, applies to individuals but not companies.
AMR commenced for certain CBS-regulated occupations on 1 February 2022.
Note - If you move your home state you will need to apply through existing mutual recognition arrangements to obtain a new substantive licence or registration in that state.
Occupations
CBS-regulated occupations covered by AMR include:
Bookmakers and agents
Builders and tradespeople
Charity collectors
Gaming machine technicians
Plumbers, gas-fitters and electricians
Real estate professionals and conveyancers
Second-hand vehicle dealers
Security and investigation agents.
Notification to work in SA
If you are currently licensed for one of these occupations in another state or territory and wish to work in SA you will need to notify Consumer and Business Services (CBS) via the online notification form. You must submit the notification form before commencing any work in SA.
Other requirements for working in SA
AMR licensees must comply with the same conduct and technical requirements as SA licensees. Workers for certain occupations who have notified CBS will receive a factsheet outlining some of their key responsibilities, including industry-specific requirements for their occupation while working in SA.
Factsheets are available for:
Working in another state or territory
The commencement date for AMR is different for each state and territory.
If you are licensed/registered in SA and wish to work in another state or territory you will need to check if AMR has commenced for your occupation in that particular state or territory. You will also need to check that you are eligible for AMR.
AMR has commenced for certain occupations in:
Links to AMR information for the other states and territories will be added once AMR commences in those jurisdictions.
Benefits of AMR
Reduced red tape by eliminating the licence application process and applicable fees.
Increased labour mobility.
Easier process for workers who live in border regions, relocate temporarily for work, have fly-in fly-out arrangements or provide services remotely.
Interstate workers can better respond to urgent situations – e.g. repairs needed due to a bushfire or flood.
More confidence for businesses to bid for interstate projects.
Safeguards to maintain standards
AMR workers must:
hold a licence or registration in their home state or territory covering the work they want to do
only work within the scope and conditions of their existing licence or registration
obey the local laws in the jurisdiction they work in, otherwise they may face disciplinary action, licence suspension or cancellation, and be excluded from AMR
meet public protection requirements that relate to their occupation – e.g. taking out particular insurance or paying into a compensation fund.
Workers are not eligible for AMR if they:
are disqualified or suspended from carrying on the occupation or have been refused a licence for that occupation
are subject to disciplinary, civil or criminal action or know they are under investigation
have conditions placed on their substantive licence as a result of disciplinary or court action.
Information privacy
Consumer and Business Services (CBS) gathers information to identify people seeking to work under Automatic Mutual Recognition and details of their interstate registrations. This includes:
personal identification details, such as name and date of birth
contact details, such as address, telephone number and email address
details of interstate registrations held
details of any disciplinary investigations or actions.
CBS shares information with other regulators to help determine whether a person is eligible to work in a regulated occupation and to assist with compliance activities. This includes interstate regulators and regulators within SA.
Details to identify a person and their interstate registration are published on our public register once a person has notified that they wish to work in SA under Automatic Deemed Registration.
CBS manages all personal information in line with the confidentiality requirements of the Fair Trading Act 1987.
More information
More information about the AMR scheme can be found on the Commonwealth Government website improving occupational mobility.
Read more about interstate and overseas licences for CBS-regulated occupations.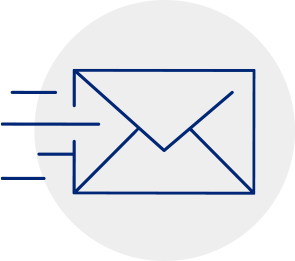 SUBSCRIBE FOR UPDATES
Stay in the loop with CBS Connect
We'll keep you up to date with industry news, public warnings and CBS campaigns to help you stay safe and on top of any industry changes.
Subscribe