CONSUMER & BUSINESS ADVICE
CBS Updates
15 December 2022
From 20 March 2021 Petrol price information became available in real time in South Australia, making it easy for motorists to find the cheapest fuel closest to them at any given time.
The State Government didn't develop a new app for this scheme, but rather required all SA fuel retailers to report their prices to a central database as close in time as possible to the price changing at the pump, but not more than 30 minutes after that time. Motorists can access fuel price information for free via one of the existing fuel price apps.
See a list of fuel pricing apps and websites that have registered to publish information under the SA fuel pricing information scheme.
The scheme originally set to run as a trial for two years has been extended - Extension of the mandatory Fuel Price Transparency Scheme.
Requirements for fuel retailers
Fuel retailers must be registered for the scheme. Registrations opened from 17 February 2021 and had to be completed by 18 March 2021.
The registration process is managed by Informed Sources, the company selected to run the central database. Informed Sources wrote to fuel retailers with instructions on how to register and use the system and provided a dedicated telephone support line and website to help fuel retailers meet their requirements.
From 19 March 2021, all fuel retailers were required to report their fuel prices to the aggregation database. There are four options for reporting, to cater for the different size and models of fuel retailing businesses. There's also a method for reporting prices if internet connection isn't available.
Motorists will also be able to report any price mismatches to CBS, and penalties will apply to petrol stations where they are found to be in breach of the new requirements.
Background to the reforms
The South Australian Productivity Commission (SAPC) conducted a review into fuel pricing and reported on the options for SA to increase transparency in fuel prices.
The SAPC report found that while petrol price cycles still exist in states that use fuel price monitoring, having real time data helps consumers find low cost fuel.
The particular scheme chosen for SA will allow motorists to access comprehensive and accurate fuel price information that's more accurate and transparent via their preferred fuel price app.
More information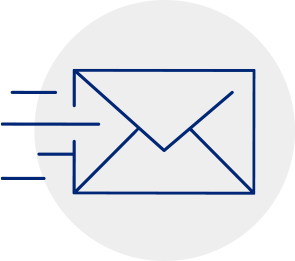 SUBSCRIBE FOR UPDATES
Stay in the loop with CBS Connect
We'll keep you up to date with industry news, public warnings and CBS campaigns to help you stay safe and on top of any industry changes.
Subscribe