If you think a child has swallowed or inserted a button battery, immediately call the Poisons Information Centre on 13 11 26 for advice on what to do. If the child is having any difficulty breathing, contact 000.
Many consumer and household products are powered by button batteries including remote controls, children's toys, torches, digital kitchen and bathroom scales, and home medical devices.
Button batteries are a big safety risk to young children.
In Australia, around 20 children present to an emergency department each week because they've swallowed or inserted a button battery into body parts such as ears and noses. Sadly, three children have died in Australia. Once these tiny batteries become lodged they can burn through soft tissue inside the body. Serious injury can occur within two hours.
Buying tips
Try to buy products that don't use button batteries at all. But if you do buy products that are powered by button batteries check that the battery compartment is secure – e.g. being secured by a screw – so children can't easily access the batteries.
When buying new button batteries, check that the packaging is child-resistant. In most cases, the packaging should be designed in such a way that you'll need scissors to open it and only one battery should be released at a time.
Check products around the home
We recommend that you frequently check your home for products that are powered by button batteries to make sure they are safe. Check that the battery compartments are secure.
Be aware that if a product is damaged the button battery inside could come loose.
If you have a product that is damaged or the battery compartment does not close securely, stop using the product and keep it away from young children.
Safe storage
Keep new and used button batteries out of reach of young children. Store button batteries in a locked or child-resistant container and in a suitable place - such as a high cupboard - where children can't easily access them.
Safe disposal
Old or spent button batteries can still pose a threat, so safely dispose of them immediately.
It's a good idea to wrap both sides of the battery in sticky tape. This will make it harder for children to swallow the battery and it will also reduce the risk of injury.
Dispose of button batteries in an outside bin, out of reach of children, or recycle them safely.
Mandatory standards
Mandatory standards apply to button batteries and products powered by them to reduce the risk of death and injury associated with their use.
The requirements include:
products using button batteries must have secure battery compartments
child-resistant packaging for most new button batteries, which should only release one battery at a time
warnings and emergency advice to be provided on the packaging and any instructions that are provided.
For more information see the ACCC's guide for business on the application of mandatory standards.
Translated information
Help friends and family be informed about button battery safety.
* Visit Kidsafe SA for information in 20 different languages.
* See the ACCC's factsheet in Chinese and Vietnamese.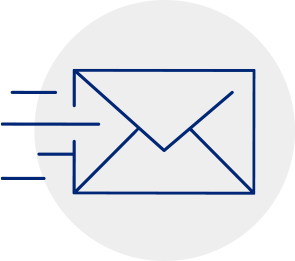 SUBSCRIBE FOR UPDATES
Stay in the loop with CBS Connect
We'll keep you up to date with industry news, public warnings and CBS campaigns to help you stay safe and on top of any industry changes.
Subscribe