My flight, cruise or tour has been cancelled. Am I entitled to a refund?
If your travel has been cancelled by COVID-19 restrictions, you should look at the terms and conditions of your contract to see whether it specifically covers an epidemic or pandemic event. If not, you may still have rights to seek a refund or a credit. If the travel provider is offering a credit note or voucher, it should have an expiration date which is long enough to allow you to use the credit. If you booked through a travel agent, you should find out what the travel provider (e.g. cruise operator or accommodation provider) is offering in terms of a refund or credit voucher to make sure your travel agent is passing that on in full.
Businesses must not mislead consumers about their rights to a refund or the right of the business to retain payments the consumer has made. If you think that you should be entitled to a refund (because the business is not able to provide the agreed goods or services in accordance with the contract) but are only being offered a credit note, you should try to resolve this amicably with the business. If this is not possible you may seek advice from CBS or obtain your own independent legal advice.
If you have purchased travel insurance, you should contact your insurance provider to check if you are covered.
Learn more about your rights relating to flight delays and cancellations from the ACCC website.
My flight, cruise or tour service has been cancelled. Am I entitled to compensation for related expenses booked separately, such as accommodation?
You should first approach the provider of the related service to see if they are offering a refund, replacement service or voucher.
Terms and conditions will vary between travel providers and it is important you understand the terms of your booking that cover any cancellation scenario. Always ask the business what remedy you will receive if your booking can't proceed due to COVID-19 travel restrictions.
If you are uncertain about whether a change of mind refund will be provided, consider purchasing travel insurance and check with your insurer about what is covered under their policy before you purchase, as they may have COVID-19 exclusions.
For more information on COVID-19 issues affecting consumers, see the ACCC's website.
I want to cancel my future travel booking due to health and safety concerns about COVID-19. What are my rights in this situation?
If you no longer wish to travel due to concerns about COVID-19, this may be treated as a 'change of mind' depending on whether:
The terms of your booking allow you to cancel the booking and receive a refund (for example some types of airline bookings allow a cancellation with refund at any time).
The travel is booked for a date in the future and it is too premature to determine whether COVID-19 will prevent you from travelling.
You should consider the terms of your booking or contact the provider to see if you are entitled to a remedy such as full or partial refund, credit note or voucher. We encourage all businesses to work with their customers and treat consumers fairly in these exceptional circumstances.
Does my travel insurance have to cover me if I cancel?
You need to check your policy to see if epidemics or pandemics are covered. Additionally, some travel insurance policies will allow cancellation for safety reasons if the advice level increases after the policy is purchased.
We advise you to read your travel insurance policy's Product Disclosure statement and speak directly with your insurance provider to find out more about your coverage.
If you believe your travel insurance covers you for losses related to COVID-19 but your insurer has refused a claim, you can lodge a complaint with the Australian Financial Complaints Authority (AFCA).
The AFCA Significant Event Hotline (1800 337 444) provides priority service for those financially impacted by COVID-19 who wish to make a complaint about financial products or services.
Travel tips
Check out tips for travellers to find out more.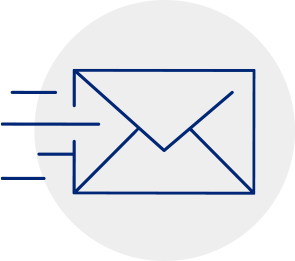 SUBSCRIBE FOR UPDATES
Stay in the loop with CBS Connect
We'll keep you up to date with industry news, public warnings and CBS campaigns to help you stay safe and on top of any industry changes.
Subscribe